Thursday, May 27th, 2010
by The ETF Professor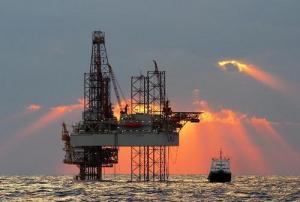 Thursday is shaping to be a big day for oil ETFs with the underlying commodity trading higher overnight after Wednesday's gain, finally some good news for BP (NYSE: BP) and expectations that the Obama Administration will announce new safety protocols for offshore drilling firms.
While it is still early, BP's "top kill" effort appears to be making some headway in stemming the flow of oil from the MacondoMacondo well in the Gulf of Mexico. Oppenheimer upgraded BP to "buy" and that could be a boon for the Energy Select Sector SPDR (NYSE: XLE), which is heavy on integrated and independent oil names.
The Interior DepartmentInterior Department has pledged to scrutinize Royal Dutch Shell's Alaska drilling plans and that will be an issue to watch as it pertains to XLE as well as the iShares Dow Jones U.S. Oil & Gas Exploration & Production Index (NYSE: IEO).
With TransoceanTransocean (NYSE: RIG) indicated higher in the premarket, the Oil Services HOLDRs (AMEX: OIH) will be in play, too. RIG is OIH's largest holding and the ETF's holdings are intimately tied to crude prices. The BP news should also lift the services group.
Risks? Be aware of President Obama's news conference later today. He will almost certainly take a hard-line against companies with offhsore drilling exposure.